Technology
Printing
We have 3 cutting-edge eight-colour and ten-colour flexo printers with a central cylinder having a ribbon width between 1000 and 1300 mm. Their producers are W&H and BOBST (German companies).
Buying machines from leading world-class manufactures ensures the highest quality of printing and high efficiency, which allows fast delivery of orders.
Our machines are also equipped with an insetter system that enables a selective varnishing of packaging on the outside (e.g. refining with a matt varnish or paper-touch).
Our Printing Department has also various supporting equipment, such as an automated paint mixer, advanced systems for setting up printers and 100% controlling printing operations, a solvent distiller and washing machines.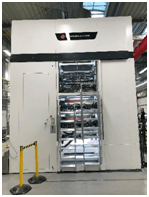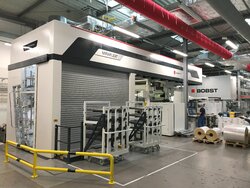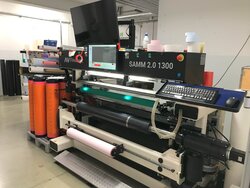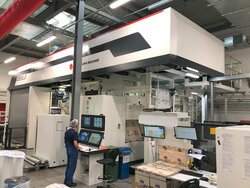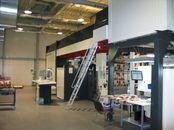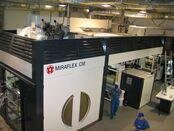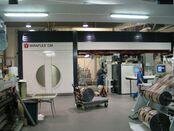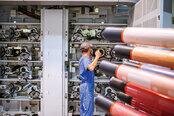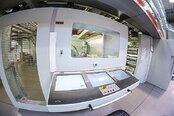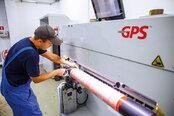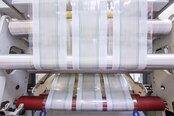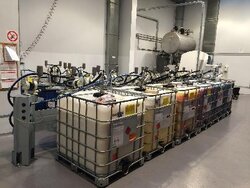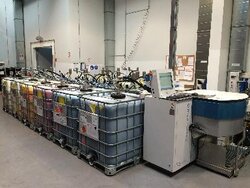 DTP Graphic Department
Our Graphic Department employs top-class flexo-print experts. The primary task of our graphic designers is to prepare designs provided by our customers for flexo technology so that we can produce packaging with top quality print, comparable with rotogravure.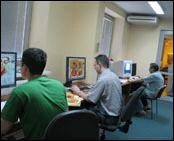 CTP Department
Our company has a line for the production of digital photopolymeric matrixes, also with the user of the most advanced HD Flexo technology. It enables us to offer the highest quality flexo print and a short time to deliver an order and to ensure confidentality and the security of packaging designs entrusted to us.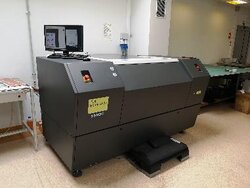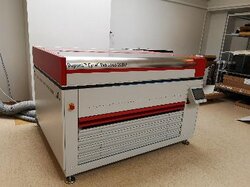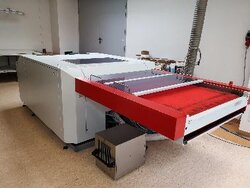 Laminating
Our Laminating Department has 2 laminators with a ribbon width of 1300 mm, provided by Nordmeccanica, a leading manufacturer of such machinery. The laminating process meets the EU requirements concerning allowed migration values of aromatic amines into products. We use several laminating and coating technologies: solvent free, solvent-based, rotogravure, possibility of applying coldseal adhesive and various coatings.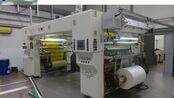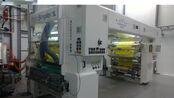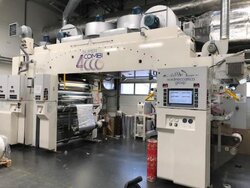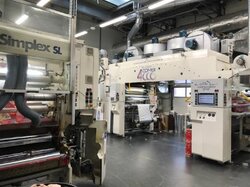 Cutting
The process to split into bobbins uses 5 modern automated slitters from Jurmet (a Polish manufacturer) equipped with such systems as automated knife setting systems and electronic ribbon tension control systems.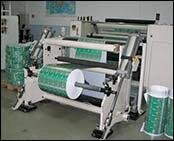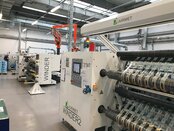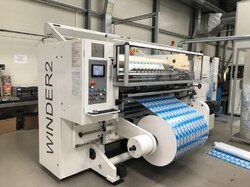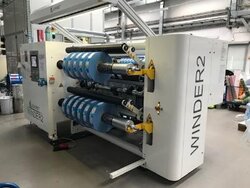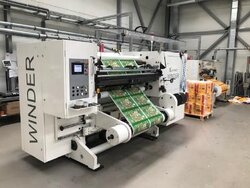 Lab
Our lab has equipment for inspection of raw materials and finished products at every stage of the production process. These are mainly a Zwick endurance testers, a gas chromatographer, a welder, a spectrophotometer, an opacimeter, a system for inspection of DPG mark readability, an EAN code validator and many others.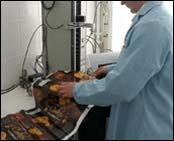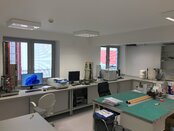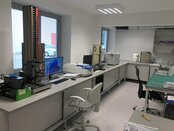 Warehouses
In 2020, the plant was expanded with a new part with a high-storage warehouse and social and technical facilities.